A Chronic, Debilitating, Irreversible Disease
Dupuytren's Contracture is a genetic, connective tissue disease of the hand that effects upwards of 1 in 20 adults.  Dupuytren's is frequently under-treated due to few and predominantly surgical, treatment options.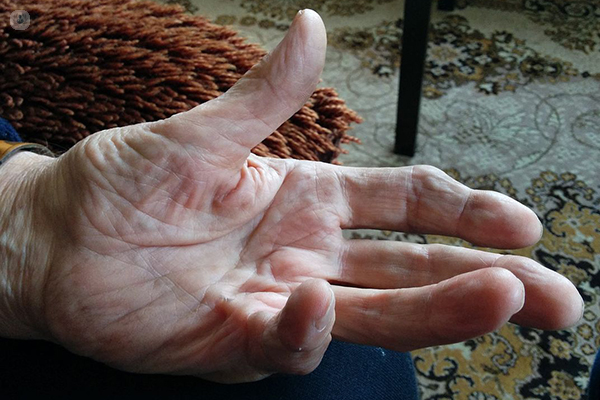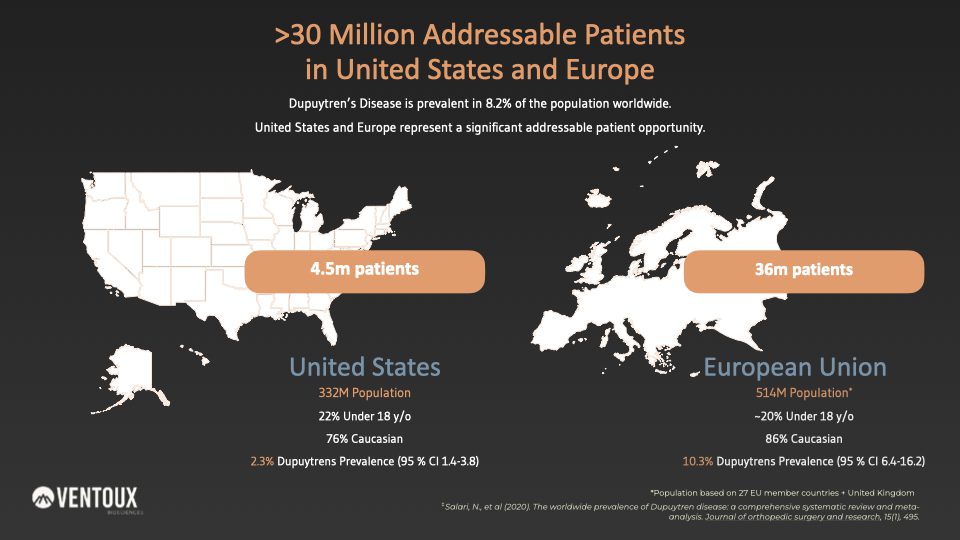 Physicians & Patients need more options
Patients with Dupuytren's disease suffer from decreased  / lost hand function, loss of hand mobility, pain, negative economic impact due to lost work, withdrawal from activities of daily living, and reduced quality of life (QoL). 
No cure exists
Novel treatments to improve patient outcomes as well as modify the course of disease are clinically warranted. 
Significant unmet Medical need & Large addressable population
1
FDA Approved Product (Severe Dupuytrens Only)