Ventoux Biosciences, a privately held Delaware C-Corp based in San Diego, is a pharmaceutical company focused on acquiring, in-licensing, developing, and commercializing proprietary products for Dupuytren's Disease and related fibroproliferative, inflammatory conditions with significant unmet medical need. The company initiated pre-clinical evaluation of it's early stage pipeline, VEN-201 and VEN-202, in Q2 2023.
Kurt Harrington is the founder and CEO of Ventoux Biosciences. Kurt formed Ventoux Biosciences to help address the significant unmet medical need in Dupuytren's Disease – a common, disabling, fibroproliferative hand disease with few treatment options. 
Mr. Harrington is an accomplished leader with over 25 years of Biopharmaceutical experience. Previously, Kurt was with Vault Bioventures supporting leadership, founders, and operators ranging from large-cap multinational companies to early stage start ups on commercialization, corporate strategy, business development, market access and product development. Kurt served in various positions of increasing responsibility at AstraZeneca, Biogen, Amylin (acquired by BMS), Cadence Pharmaceuticals (acquired by Mallinckrodt Pharmaceuticals), and Avanir (acquired by Otsuka Pharmaceutical).  
Kurt received his M.B.A. in Pharmaceutical Marketing from Saint Joseph's University and B.S. in Marketing from Western Michigan University.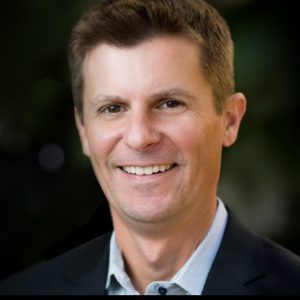 Dupuytren's appeared in my life at age 37. As a busy husband, father, business leader, youth football coach, guitarist, and triathlete – I was unwilling to simply "watch and wait" for my hands to become disabled, to lose mobility, or to lose function.
My Dad has Dupuytren's therefore,  I was very familiar with the literature and patient testimonials citing the significant physical and economic burden of the disease ranging from loss of work and inability to perform daily activities to pain and a reduced quality of life. Sadly, I have encountered countless patients that had to stop a career they loved, or playing an instrument, or participating in certain activities – due to Dupuytren's Disease. 
Fast forward to present day –  I have completed three hand surgeries (2 needle aponeurotomy, 1 open) and three courses  (30 treatments) of targeted radiation therapy in an effort to keep my Dupuytren's at bay. I also have Ledderhose disease in my right foot as well as Garrod's Knuckle pads on both hands. I am deeply thankful for my care team and the treatments I have received. However, significant unmet medical needs remain for patients with Dupuytren's and novel treatment options are deeply warranted.
I formed Ventoux Biosciences to change the treatment paradigm for patients suffering from Dupuytren's contracture and related conditions. My passion and mission is to build a best in class organization leveraging my 25+ years in the biopharmaceutical industry coupled with my deep, and first-hand knowledge of Dupuytren's to identify novel treatments and ideally change the course of this debilitating disease. 
Inspired by patients, powered by purpose
Markings capturing my three prior courses of targeted radiation therapy (RT)