Scientific advisory board
Our Scientific Advisory Board provides expert guidance on clinical development, product development, and clinical optimization of the Ventoux Biosciences pipeline. A pipeline dedicated to advancing treatment options for patients with Dupuytren's, Ledderhose, and other chronic, progressive, fibrotic diseases. 
Daiva Bajorunas MD is an endocrinologist with more than 25 years of experience in the biopharmaceutical industry.  She has a strong interest in advancing therapeutic options for conditions of significant unmet medical need. 
For the past decade, Daiva has been engaged as a consultant to the pharmaceutical industry, currently as Founder and Principal, DBMD Consulting, and previously as Chief Medical Officer / Chief Scientific Officer for Vault Bioventures. She has provided her expertise to enhance large, mid-size and small pharmaceutical company product development, clinical/regulatory, and life cycle strategies for both drugs and devices, including oral, transdermal, injectable and inhalative delivery systems, working across multiple therapeutic areas and geographies. She has considerable experience chairing Data Safety Monitoring Boards.   
In the past she held various R&D positions of increasing responsibility at Rhone-Poulenc Rorer, BMS, Aventis (acquired by Sanofi), and Kos Pharmaceuticals (acquired by Abbott). Before she joined industry, she held academic appointments at Memorial Sloan-Kettering Cancer Center and Cornell University Medical College (CUMC), and was Director of Clinical Care, Endocrinology Service, Memorial Hospital (MH), New York, NY. Daiva received her MD degree at the University of Michigan Medical School, did her residency training at St. Vincent's Hospital & Medical Center in NY, her metabolism fellowship at Stanford University Medical Center, CA and her endocrinology fellowship at MH/CUMC, NY.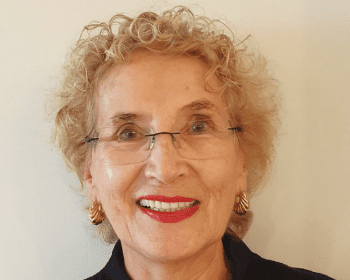 Dr. Denkler is an accomplished, board certified plastic surgeon with expertise in aesthetic and reconstructive surgery. Dr. Denkler is a clinical professor of plastic surgery at UCSF and has a private practice in Marin County.
He is internationally renowned for his use of multiple approaches in treating the debilitating and disabling effects of palmar fibromatosis (Dupuytren disease). Dr. Denkler is an expert in needle aponeurotomy (NA), a minimally invasive procedure that uses subcutaneous needles to release the contracture as well as use of subcutaneous injection of collagenase. He has treated over 10,000 Dupuytren's fingers, authored >35 publications and book chapters, presented internationally and domestically and is often cited for expert opinion in national and international news discussing Dupuytren's. HIs pioneering investigational work documenting the safety of epinephrine with local anesthesia contributed to the origination of "wide-awake hand surgery".
Dr. Denkler trained at prestigious medical institutions in the United States and Europe. He attended Baylor College of Medicine in Houston, Texas, followed by residency training in plastic and reconstructive surgery with the Cronin, Bauer, and Biggs group, also in Houston. Additionally, Dr. Denkler completed a UCSF hand surgery fellowship with Drs. Eugene Kilgore and William Newmeyer in San Francisco and one year of fellowship training in craniofacial surgery with Dr. Paul Tessier in Paris, France.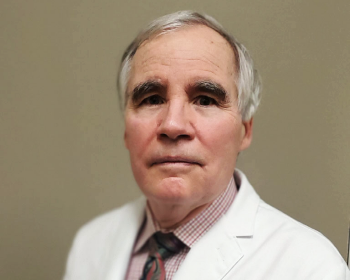 Dr. Lipson has more than 30 years of experience in biotechnology and multinational pharmaceutical companies, including FibroGen, 3M Pharmaceuticals, Pharmacia, SUGEN and CIBA-Geigy (now Novartis).  Most of his career has focused on discovery and research of drugs for treatment of fibrosis and cancer, during which he made key contributions to several agents that are marketed or are currently in development. Dr. Lipson received awards from two of the companies at which he worked for his seminal contributions. In addition to the fibrosis and oncology therapeutic areas, he also has experience in cardiovascular, neuromuscular, inflammation, metabolic and infectious diseases, which are represented in his more than 100 publications in peer-reviewed journals, review articles and book chapters, and patent applications. 
Prior to his industry experience, Dr. Lipson served on the faculty of the department of Pathology at Temple University Medical School.  Dr. Lipson earned two simultaneous BS degrees in Biology and Chemistry from the University of Toledo, and a Ph.D. in Chemistry from Case Western Reserve University.  His postdoctoral studies at Sloan-Kettering Institute and Temple University Medical School provided additional training in biochemistry, pharmacology, cell biology and molecular biology.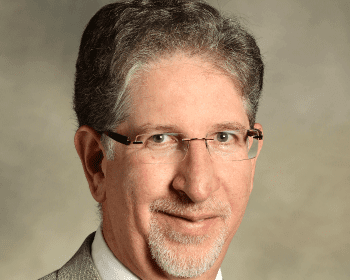 Latha Satish, M.Sc., M.Phil, Ph.D
Dr. Satish is a trained biotechnologist with several years of experience in cell and molecular biology. Dr. Satish's interest has been in skin research with a special focus on skin inflammation, infection, and fibrosis. The other arm of Dr. Satish's research has been to study the molecular determinants of palmar fascial disease, Dupuytren's contracture.
Her long-term interest has been to develop therapeutic agents to help alleviate the pain and distress of patients with Dupuytren's. Her studies on Dupuytren's disease were funded by a private donor, which moved the research forward to study this disease in an animal model, which was not feasible earlier. Dr. Satish's research on Dupuytren has identified small molecules that can be used as a target to intervene with the progression and development of the disease.
Dr. Satish received her Ph.D. from a prestigious institute in India and did her post-doctoral training at the University of Pittsburgh. Currently, Dr. Satish serves as a faculty at the Division of Asthma Research, Cincinnati Children's Hospital; named as the top hospital in the US. At Cincinnati Children's, Dr. Satish researches Atopic Dermatitis, a chronic inflammatory skin disease affecting children and adults. Dr. Satish has published over 50 articles in peer-reviewed journals, review articles and book chapters.